【健康必備免費APP】Faceworks Workout Builder|不限時免費玩app
Want the complete set of exercises now? Get Faceworks Natural Facelift Pro.
Faceworks is a professional facial toning program for proven results without surgery. Choose the exercises you want for the results you need.
For firm, smooth and healthy skin, Faceworks is the best skin product you can buy.Face creams only penetrate the top layers of your skin: to stay looking great you need a better solution. Skin ages mainly because facial muscles shrink and drop, causing sagging, loose skin and wrinkles. Faceworks gently restores your muscles and firms skin: plumping and adding volume where you need it, slimming, streamlining and toning where you don't
THE FREE APP INCLUDES 2 EXERCISES,TO START YOUR PERSONALISED PROGRAM, PLUS ALL THE FEATURES BELOW. Use the Guide on the free App to choose & buy more - easy!
Web http://www.faceworks.co.uk/
Twitter https://twitter.com/Faceworks_co_uk
Facebook https://www.facebook.com/faceworksnaturalfacelift?fref=ts
In client trials 100% of people using the recommended program saw an improvement in their appearance with Faceworks. It is the only face exercise program approved by the Complementary Therapists' Association.
The videos show 53 year old therapist and creator of Faceworks, Elaine Bartlett, she has never had any facial surgery
The exercise guide helps you create your own personalised workout. Want to get rid of those eye bags? Buy Exercises 6, 7 and 10. Or bigger lips without fillers? Exercises 3 and 4, or get rid of that double chin with Exercises 2 and 9
Features:
• Easy guide to help you choose the right exercises for your own problem areas
• Detailed 'How to' from when you start right through to maintaining your facelift
• Results Timeline tells you how long it takes to get results
• Instant Booster Exercises: look your best in a flash!
• Therapeutic de-stress sequence for neck, head and face
• FAQ page and problem solver
Exercises:
• Studio-produced videos
• Clear, detailed instructions with voiceover
• On screen instructions when you need to exercise without sound
• The effect each exercise has, results you can expect and muscles used
• Unique Focus Point on each exercise helps you get it right, and get results
• Pause, fast forward and rewind function
WAYS TO USE THE APP
Looking tired but need to look your best? Fix it fast with the Instant Booster Exercises.
Finished your diet to find your face looks older? Treat yourself to looking gorgeous again with the full Faceworks program.
Weight OK but have chubby cheeks or chin? Use a few exercises to sculpt and slim where you need to.
Got a special occasion coming up and need to look A List fabulous? Pick just the exercises you need for a mini-facelift.
Can't afford that expensive facial? Faceworks gives you smoother, firmer and healthier skin, for less! The exercises help to normalise both oily and dry skin by increasing circulation and bringing nutrients to deep skin layers.
REVIEWS
"Faceworks is a life changer! Thank you!"
"I'm a life coach: your videos are excellent; clear & easy to follow - all the exercises for the price of a pot of face cream!"
I've followed the exercise programme since January and am very pleased with the results already. I had been doing a VERY well-known American face exercise program for 10 years & I didn't think my face would improve that much but it has, so thank you very much! "
"I've just looked at my passport photo taken 3 years ago. I'm amazed at the changes in my face: my eyelids have lifted, my cheeks and lips look fuller, my jowls are lessening' It makes so much sense we exercise our bodies, why not our faces? I feel so much better about myself".
Faceworks is brought to you by Faceworks UK Ltd, a Complementary Therapy company, and has over a million online users worldwide.
DOWNLOAD THE FACEWORKS APP ~ START LOOKING BETTER TODAY
We answer all queries we receive. Please contact us at helpdesk@faceworks.co.uk or our Facebook page, link above
必備App推薦Faceworks Workout Builder在線上免費使用
APP國家市場
APP支援
APP版本歷程
APP費用
APP評價
上架時間
更新時間
查詢中
Android
Google Play
1.0
下載 App
免費

2013-08-07
2015-12-26
推薦高評價健康App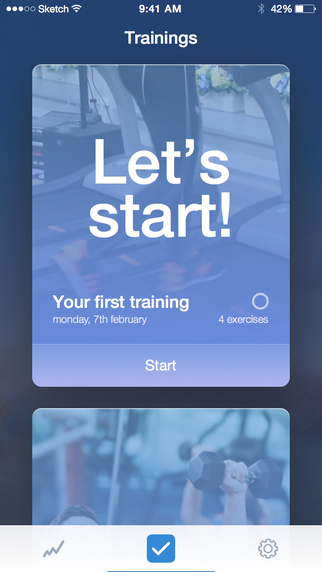 Fitnie: personal workouts and training diary.Fitnie app is your personal workout trainer: just tell us about yourself and we will create the best fitn…
Looking for a little motivation to stay fit? Fitniq is an easy way to join awesome group workouts in your neighborhood. Choose from a variety of instr…
Become fit and stay fit! Fitnity is the best app to help you reach your goals and stay on track. Fitnity is fun, incredibly easy to use, and brings ma…
At Fitnity, we don't treat you like some nameless patient or client. As soon as you register, you will be paired with a personal coach who will get to…
Fitnoteq – Fitness w Twoim domu. Fitnoteq to najlepszy sposób na trening w domu. Wykorzystaj telefon lub tablet, podłącz do telewizora i trenuj z najl…