【生產應用必備免費APP】Mangata Notes - The notes app|不限時免費玩app
Be smart in taking down the notes and digitize your life with "Mangata Notes", an ultimate notes app. The easy to use "Mangata Notes" app is the smart way to capture all the important notes instantly. The app makes your life simpler by quickly letting you Scribble the notes, take pictures, list down the items, set reminders, create lecture notes, notepad and lot more. The app is very simple to use with intuitive touch mode controls and simple user interface. "Mangata Notes" is the fastest way to capture notes saving your precious time and it's one of the best notes app available out there.
With "Mangata Notes" in your smartphone you need not look around for pen/ pencil or paper/ notepad to scribble anything. Just take out your own pocket friendly notepad "Mangata Notes" app and get started. The app is integrated with cloud storage securely to let you quickly backup your important notes and data. You can also store the notes in Google drive or Dropbox using one time configuration feature. This notes app is perfect and required for people from all age groups to make your school life and business life smarter. Save your precious time and capture class notes instantly, take picture and scribble down. The app is the fastest way to take the minute to minute notes and help you with your business life. "Mangata Notes" app includes a feature to sync your notes on the cloud. So, you never have to worry when you change your device. The notes can be synced easily using your account.
Download one of the best notes app, "Mangata Notes" and enjoy your own pocket friendly notes taker or notepad on your smartphone. Get started to organize your thoughts immediately and take notes or scribble it without any distraction.
************************
SAY HELLO
************************
We are constantly working hard on making the "Mangata Notes " app better and more useful for you. We need your constant support to get going. Please feel free to email us for any queries/suggestions/problems or if you just want to say hello. We would love to hear from you. If you have enjoyed any feature of the "Mangata Notes" app, do not forget to rate us on play store and share among your friends.
必備App推薦Mangata Notes - The notes app在線上免費使用
APP國家市場
APP支援
APP版本歷程
APP費用
APP評價
上架時間
更新時間
日本 Japan
Android
Google Play
1.1
下載 App
免費

2017-02-23
2017-03-07
推薦高評價生產應用App
## External WiFi hard drive! #### PDF, Comic Viewer ##WiFi Drive - Files can be uploaded with any browser. - Start the WiFi Drive web server from appl…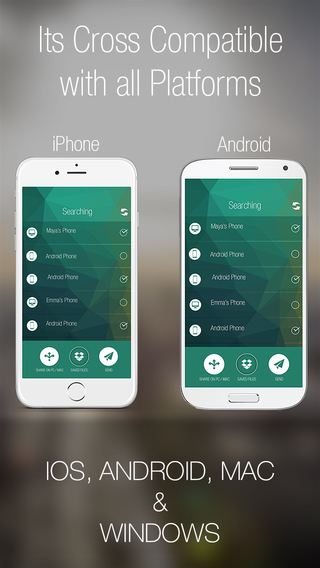 WiFi File Share Pro is here and the best thing its totally free. Like always we brings you a friendly way for sharing images, videos and music over a …
With this app you can type on our iPhone and iPad from your desktop pc's webbrowser. That way you can use your real keyboard for apps like whatsapp an…
WiFi Planner is a radio propagation prediction app for iPad that can help you improve Wi-Fi coverage in your home or office. Based on the state-of-the…
You can enter text to your iPhone / iPad by using a desktop computer via WiFi, without need for any configuration or additional software, and just you…
1.It control lighting via Wifi-Box which manufacture by Phihong.2.The app is iPhone version.必備App推薦WifiBox_LED_Controller在線上免費使用下載生產應用必備APP推薦WifiBox_L…